4550 Eubank NE, Suite 105, Albuquerque, NM 87110
What is Breast Thermography?
Breast thermography is a 15 minute, painless, no radiation, 100% non invasive screening of physiology. It is a very valuable procedure that records temperature changes that can detect early stage dysfunction in the breast / body. Thermography is all about early breast dysfunction detection for women of all ages and particularly useful for women who tend to have more dense tissue making Mammography less effective. Breast Thermography screens the area up to the base of the neck and underneath the arms unlike Mammography which only screens the tissue that can be squeezed between the compression plates making it very ineffective for patients with small breasts.  Thermography works for women with all size breasts and is 100% safe for breast implants
Our Thermography Center offers earlier detection of breast dysfunction than has been possible with doctor examination, self examination or mammography alone.
Unlike other screening methods the camera we use at the Thermography Center images heat patterns and records over 80,000 temperatures in each image. Thermography detects even the most subtle temperature changes making it a perfect test for monitoring whether or not treatment is working. The reason Thermography can image dysfunction much earlier than other screening methods is because one of the first symptoms of disease is a change in tissue temperature.
We offer the most advanced breast thermography screening alternative in the Albuquerque area. We also perform Full Body Medical Thermography Screening which is excellent for documenting unexplained pain in any part of the body. Our reports are written by board certified Medical Doctors.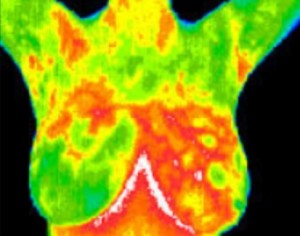 BREAST CANCER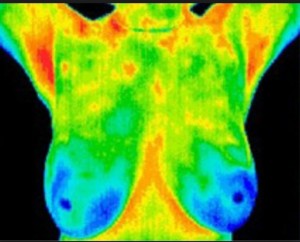 NORMAL BREASTS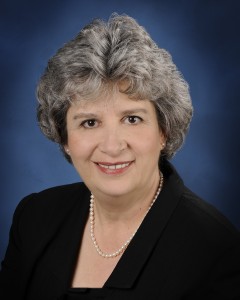 Dr. Carla Garcia
THE BEST BREAST SCREENING ALTERNATIVE AVAILABLE
THE ONLY CLASS I, FDA REGISTERED INFARRED CAMERA IN THE ALBUQUERQUE AREA
NO CANCER CAUSING RADIATION OR HARMFUL CHEMICAL INJECTIONS
NO COMPRESSION OR DISCOMFORT
ACCURATE REGARDLESS OF BREAST SIZE
WORKS ON IMPLANTS
WORKS ON DENSE BREAST TISSUE
FULL BODY (25-30 images) INCLUDES BREAST SCREENING
IMAGE AREAS OF PAIN & INFLAMMATION 
OVER 80,000 TEMPERATURES PER IMAGE
M.D. INTERPRETED REPORTS
FRIENDLY COURTEOUS KNOWLEDGEABLE STAFF
OVER 17 YEARS OF THERMOGRAPHY EXPERIENCE
New Mexico Thermography
Thermography
How is Digital Infrared Imaging different?
Mammography, Ultrasound, and MRI depend on finding a physical tumor while Thermography detects the heat produced by increased blood flow to dysfunctional areas in the body. Tissue temperature change is one of the first things to change in the disease process. This is why Thermography is considered to be the most preventative breast screening procedure. We are the only Breast and Full Body Thermography Center in the Albuquerque area that uses an FDA Registered Class 1 medical camera.
The Process
When you arrive in our office you will be given a gown to put on. Once you have completed the intake forms, our Certified Clinical Thermographer will take your images. For the breast screening this will be 4 or 5 images; 25 to 30 images for a Full Body Medical Thermography Scan. The appointment length is about 30 minutes for a Breast Screening and about 45 minutes for a Full Body Screening. The thermographer will show you the images she took of you and explain some basics about thermography so you will better understand your report when you receive it. Once you leave our office, your images will be submitted to the interpreting M.D.  Your report will be sent to us in 2 to 5 days at which time we will mail your results to you and to your Health Care Practitioner, if you so choose.
Breast Implants
Breast Implants Dallas
Breast Augmentation
Breast Augmentation Dallas
Mammogram
mammogram age
mammogram screening
mammogram machine
mammogram guidelines
mammogram cost
mammogram meme
mammogram results
mammogram images
mammogram near me
mammogram prep
mammogram video
mammogram definition
mammogram screening icd 10
mammogram call back
mammogram cpt code
mammogram frequency
mammogram how often
mammogram ultrasound
mammograms in santa fe
mammograms albuquerque
mammogram
mammogram recommendations
mammogram screening guidelines
mammogram screening locations
mammogram vs ultrasound
mammogram with implants
mammogram doctor
mammogram procedure
mammograms cause cancer
mammogram cpt
mammogram for men
mammogram pictures
mammogram screening recommendations
Thermography
Breast Thermography
Whole Body Thermography
Full Body Thermography
Medical Thermography
Thermography Near Me
Mammogram
Mammogram near me
Breast Screening for implants
breast cancer screening for implants
breast screening after implants
mammogram screening for breast implants
mri screening for breast implants
best screening for breast implants
breast screening for implants
breast screening for women with implants
alternative screening for breast implants
screening for breast cancer with implants
implants breast screening
cancer screening for breast implants